I was Pinspired by reading focus walls that were popping up every where on Pinterest over the summer. A big push in our district is inclusion and posting objectives so that anyone, especially students, can know what they will be learning. I also wanted a designated place for my current anchor charts. I do not have enough wall space for every single anchor my students and I make, but I do have enough space to dedicate a bulletin board to highlight the current anchor chart we are anchoring our learning from in reading.



I change this bulletin board out every 2-4 weeks depending on the Treasures comprehension strategy we are working on. Sometimes we work on the same strategy over several weeks with Treasures. The best part about designating one spot, is when I change the anchor charts out, all I do is slap the new one over top of the old ones. We began making inferences again, so I just pulled out this Making Inferences and Analyzing a Character anchor chart to refer to. I also have Beth Newingham's posters for the current genre of our main selection story/read aloud. This anchor chart was made based off of the book Fig Pudding by Ralph Fletcher. I also made a PowerPoint of all the book cover pages from our reading series so that I can put the cover of the book on the focus wall.

This was impressive to my administration because they can easily see what we are currently focusing on when doing classroom walkthroughs. Anything that makes them go "hmmm....wow" is always a confidence booster!

Leave a link to how you display your anchor charts in the comment section. I'd love to see your ideas!

Happy Pinning!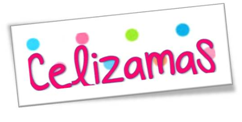 Labels: anchor charts, classroom walkthroughs, comprehension strategies, focus wall